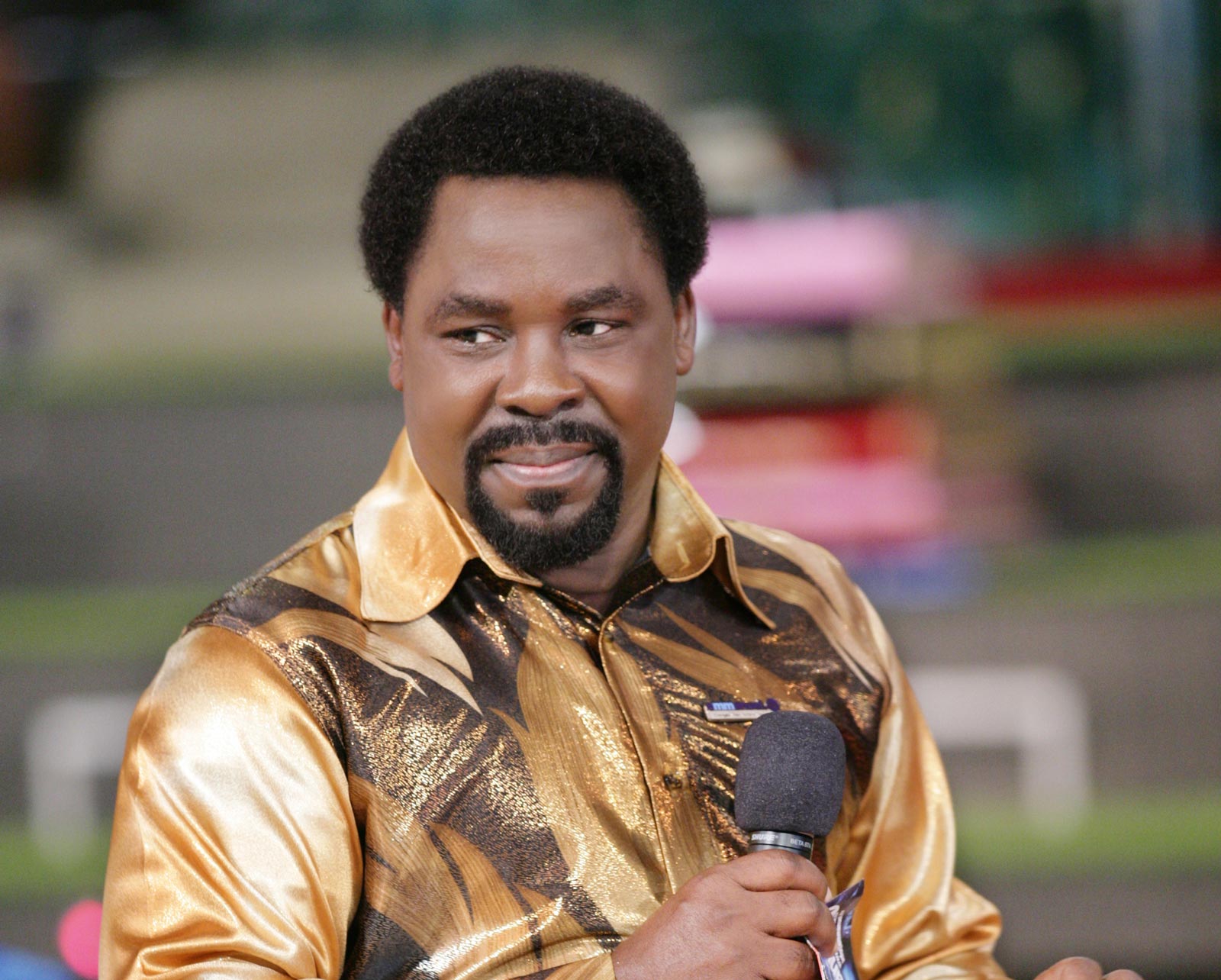 Temitope Balogun Joshua, founder of the Synagogue Church of All Nation (SCOAN), has fired the blanks on the just concluded US presidential election.
"Ten days ago, I saw the new president of America with a narrow win," he had said.
"The new president will be facing several challenges over many issues, including: passing bills, attempts to possibly pass a vote of no confidence on the new president. The boat of the new president will be rocked.
"By the way, in order not to keep you in suspense, what I frankly saw is a woman."
The results have shown the very opposite of Joshua's predictions, which is reminiscent of the 1992 race between George Bush (Snr) and Bill Clinton.
Theophilus Olabayo, founder of the Evangelical Church of Yahweh, had predicted that Bush was going to win the elections, but also missed the point.
Twitter is not taking it easy on Joshua, as they say he is only good for football betting.
TB Joshua is only good at predicting football matches not US election. Is he really a prophet or nairabet expert?

— Solz (@S_I_Lato) November 9, 2016
TB Joshua that couldn't predict the collapse of his church in ikotun is predicting election in USA lohun @freshfmibadan #USElection2016 — Oluranti Ojeniyi (@Rantiofficial) November 9, 2016
Trump wins. Does this mean Pastor TB Joshua is a liar or fake. Smh

— emma njoya (@emma_njoya) November 9, 2016
Later now TB Joshua will say the vision was not clear — Olojoro Media (@olojoro) November 9, 2016
— BABA OBA ???? (@GalacticoHD) November 9, 2016
Did TB Joshua see a woman as the new US President? Was Donald dressed in a woman attire? #TBJoshua#ElectionNight pic.twitter.com/85u2cvAWPc — Franco (@Zuks_Franco) November 9, 2016
TB Joshua if i hear any more prophecy from u. I will come to Lagos and flogge your yeah.

— Endurance (@eddysteven89) November 9, 2016
Dear TB Joshua , this is to write to you about the false prophecy about Hilary Clinton winning the Elections pic.twitter.com/Pbto18jP0k — – Táyò (@wiilkilz) November 9, 2016
I thought TB Joshua said he saw a woman in d white house.. maybe he mistook Melanie's blonde hair for Hillary's.. Just saying

#americavotes

— IG:MissChubbyCheeeks (@twitymania) November 9, 2016
Someone tell Hillary to go see TB Joshua for a refund. Prophecy things. #PresidentTrump — Assagba F. Gabriel (@sagbadre) November 9, 2016
— Franco (@Zuks_Franco) November 9, 2016