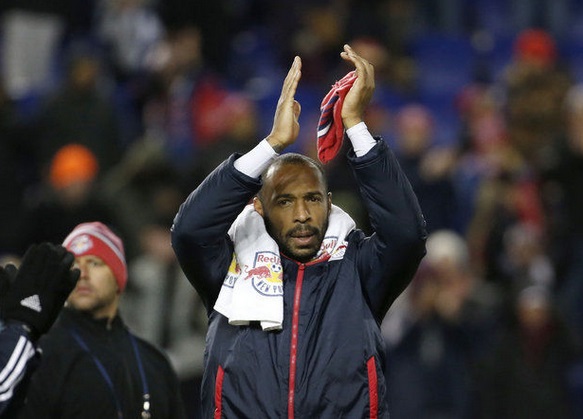 Thierry Henry, former Arsenal and Barcelona star, has been announced as one of the two assistants of Roberto Martinez, the Belgian national team coach.

Henry will be part of the backroom staff alongside Graeme Jones, who was Martínez's assistant at Swansea, Wigan and Everton.

The announcement was made as Martinez named his first senior squad since taking the Belgium job after Euro 2016.

According to Martinez, Henry "brings something completely different" to the squad.

"He's someone who has been in the situation of having to develop a mentality in a team of chasing the dream of winning something special for his country.

"He is very much an important figure in our staff and we hope he will pass on his experience to the players.

"I'm very pleased with the effort of the federation to put in a support staff as impressive as it is. But always remember that the star is the talent of the players.

"The attacking quality that we have in our group is very rich. Thierry Henry's experience of being able to go through that situation that we have as a team is going to be very important.

"Then when you go into the basics of simple attacking drills, as player you can get a lot from him. That's going to be a big role from Thierry's point of view.

Henry enjoyed a successful career with the France national team, winning the first of his 123 caps in June 1997, when his good form for Monaco was rewarded with a call-up to the U20 French national team, where he played in the 1997 FIFA world youth championship alongside future teammates William Galas and David Trezeguet.

He began his coaching duties with the Arsenal Under-18 but left the role in July after Arsene Wenger insisted that he couldn't combine it with television punditry.