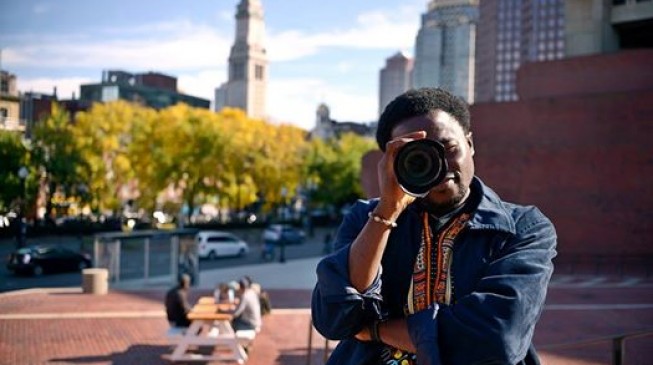 Yinka Adeparusi, an award-winning photojournalist, lost his life in a motorcycle accident, which occurred around Karu in Abuja, on Sunday.

His colleagues had earlier raised the alarm after he failed to show up at work on Monday, and all attempts to reach him proved futile.

After a frantic search, his body was found at an undisclosed mortuary in the federal capital territory (FCT).

People have been paying tributes to the deceased, who worked at Naij.com, an online news portal.
Sodiq Adelakun, a photo journalist at PUNCH wrote: "The last time I wept like this was when I lost my mom. I never imagined that a friend/brother could shake my heart this way. I thought I had found a friend who reasoned the way I do. Material things meant nothing to you… You left without saying goodbye. The last time we saw, we took a bus around Lagos discussing life; this moment, life is discussing you."

"The song is ended but the melody lingers on… Goodnight!" read a message from Michael Abimboye, Adeparusi's colleague at Naij.

One Ajayi Babatosin wrote: "If this is true, then what man is man if he doesn't make the world a better place? RIP Brother. I don't know what to say again; I don't understand the life again. I just can't phantom this, it's too much for me."

"No words… Yinka omo Adeparusi, you were a great guy!!!! Rest in peace," wrote Bemigho Awala, also a friend of the decased.

Some of the pictures Adeparusi posted on Facebook showed that he attended a programme in the US exactly a month to his death.
His last comment of Facebook was about the US election. He had shared an article from UK's Daily Mail and wrote: "Lesson learnt: Use Twitter more like Trump and you'll get away with anything, otherwise with emails you will end up in trouble like Hillary."
Adeparusi bagged a degree in photojournalism and cinematography at the Lagos State University.
He was a recipient of different awards, including Wole Soyinka Award for Investigative Reporting, People's Choice Award for Human Rights Photography in Africa at the German Development Media Awards in 2013.